Loblolly Marsh, 8323N 250W
Bryant, IN
Loblolly Marsh Nature Preserve is Indiana's 250th dedicated nature preserve. Its 475 acres include marsh, forest, and prairie.
The Bird Sanctuary was created in 1947 which was the same year the Limberlost Cabin became a state historic site (then known as a state memorial). It was 12 acres in size. In the early 2000s, an additional 28 adjacent acres was purchased with the help of the Portland Foundation and Ann Goodrich of Portland. The new property was called the Goodrich Addition. The total size of the Bird Sanctuary now is 38 acres. The Music of the Wild Nature Preserve was created a few years later (mid- to late 2000s). It is approximately 70 acres in size and includes property on both sides of Limberlost Creek. It was named Music of the Wild because Gene Stratton-Porter wrote about that area in her nature book Music of the Wild. There is a short trail starting at the parking lot off US27 on the south side of the creek, but no bridge to get to the other side at this time. By parking at the Bird Sanctuary off of Jay Co. 900N, hikers can access the trails on the north side of the creek in both the Bird Sanctuary and Music of the Wild. There is forest, prairie, and wetlands along these trails.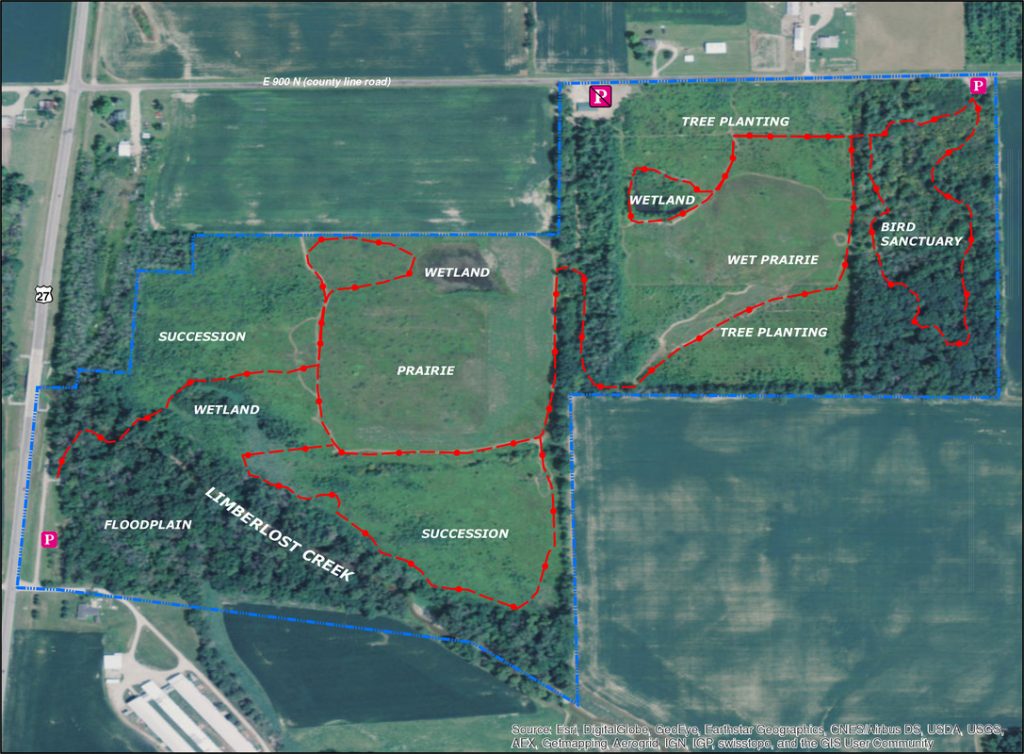 See our Loblolly Marsh Nature Preserve page for more trails and information.